VSAAB -- The Vintage SAAB Information Source!
The VSAAB Classifieds
Vintage SAAB Automobiles, Parts & Accessories
Sponsored in part by

The VSAAB Classified Ads
3 pictures, 3 paragraphs, 3 months... $15.00
---
SAAB Special Tools
For less than the cost of a one day ad in the local newspaper, you can advertise your SAAB tools here for up to three months! Contact Chris for details! Also, for later model Saab classifieds, check out The San Diego SAAB Owner's Group!
---
Parts & Tools & Manuals... Oh my!
Used items for 95/96/97, some 99/900 parts, a few stroker parts. I have Monte Carlo front brakes, and parts to convert an early Sonett to floor shift, 20 some hubcaps, V-4 motor, plain case and webbed transaxle, gas tanks, radiators, heater cores, blowers, wiper motors, alternators, starters, drivers, cv joints, brake drums, rear shoes, 5 dashes (one in nice shape with the mirror on the dash), window glass, a good door, some fenders, trunk lids and hoods. All parts were functioning when removed but I'd be happy to sell them as rebuildable cores. There is an Excel model of the bigger items.

NOS parts for 95/96/97/99/900. I have an Excel model listing those parts and their value in 1999 which was nearly $10,000. There are a few things not in the Excel model yet, not too many.

Factory special tools for 95/96/97/99/900. There is an Excel model of those. I don't have names on many of the tools but I have grouped them by function.

Every pre-GM factory manual.
I would like to sell each of the four items as units. All prices are very negotiable as my house is going up for sale. You can see the details on these items at this link:
Contact me by email at mylesj@outlook.com or by phone at 541-895-2255. My name is Myles Swift
Q: 6/15/17
---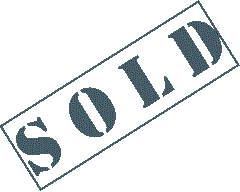 V4 Special Tools
Chris Rogers -- San Diego, California USA

I have single quantities of some commonly used vintage SAAB tools available, listed below. These are all in good condition, some excellent.

SAAB Part No.
Description
Price (US$)
78 40 648
Aligning arbor, clutch
$25
78 62 170
Rear crank seal installer
$25
78 60 521
Puller, inner-ring
pinion shaft bearing ('68-)
$30
78 62 147
Balance shaft seal tool
$20
78 41 331
Upper A-arm bushing press tool
$25
78 407 39
Rear axle link bushing press tool
$75
78 41 349
Lower A-arm bushing press tool
$25
87 90 313
Freewheel aligner, sleeve
$40
78 40 754
Front wheel bearing arbor
$50
78 40 697
Holders, poppet balls (2 in set)
$10
Please e-mail if interested.

Submitted 10/10/00

Back to the VSAAB Classifieds Menu
---
For later SAAB classifieds (900 models on), be sure to check out
The San Diego SAAB Owner's Group Classifieds!
---
| | |
| --- | --- |
| | Help keep VSAAB alive and well! Click the icon to use PayPal for your donation, and THANK YOU! |
---
All product and trade names mentioned on this site are the trademarks of their respective companies.
©VSAAB, 2001-2007 All rights reserved. VSAAB is not affiliated with SAAB Cars USA or SAAB Automobile.
"VSAAB" is a trademark of the San Diego SAAB Owner's Group, San Diego, California USA.
No recommendations are expressed or implied here.
Last modified: August 23, 2019